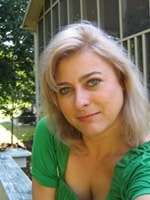 Thank you for your order.
You'll receive the download link for the ebook and all the bonuses you just ordered in the next 24 hours. It will be send to the email you used for the Paypal purchase! Please, check your junk folder as well!
If you haven't received your download link in 24 hours, or want your ebooks to be delivered to another email address, please email me immediately to
mythyroid@gravesdiseasecure.com
(Your Internet service provider probably blocked my email to whatever reason and that's why you did not received your download link. Yes, things like that happen, but it is fixable!)
I'll send you the download link manually to make sure you received what you ordered. 
Let me know if you have any questions, I'll be happy to answer to the best I can, as always!
All the best,
Svetla