Your Personal Health and Wellness Coaching Program
(Your Free Special Report is at the bottom of this page)
**If you are Suffering from Graves' Disease, Hyperthyroidism or any other thyroid disorder and you just don't see your way out? READ BELOW!
**If you struggling for years or months and not able to change the course of your Graves' Disease or Hyperthyroidism/Hypothyroidism?
**If you cannot find the right formula to balance and solve your health issues and sort out your life?
I know how it feels, because I've been there. I, like you, was diagnosed with Graves's Disease some 10 years ago and struggled a lot to get my health back.  May be you are asking yourself the same questions I asked myself some 10 years ago:
√ Why me? What did I do wrong??
√ How Graves' disease/hyperthyroidism will impair my overall health? How can I get my life back?
√ Is it really un-treatable or un-recoverable, like any other autoimmune disease, as doctors may say?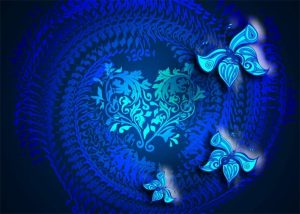 √ How to cope with my symptoms: stress, chronic insomnia, protruded eyes, double vision, and anxiety, to name a few?
√ How to live a normal life when nobody understands what I am going through?
√ How bad will RAI or Subtotal Thyroidectomy affect me? Am I making the right choice and what will be the consequences?
These are some of the questions that all people diagnosed with serious disorder like Graves' Disease, hyperthyroidism or hypothyroidism will ask themselves. It is normal to worry about your health, to get healed, to improve your condition and your symptoms.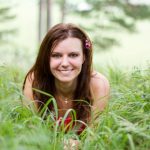 Who doesn't want to be healthy again?
Back then, 10 years ago, when I was sick no other help was available, but just the doctors who were often overworked, insensitive and stressed out themselves. There were no Facebook support groups, the information on Internet was limited and controversial.
Generally, we were left on our own to deal with the emotional, mental and psychological symptoms, not to mention the physical ones. But not today. I would like to introduce you to Health and Wellness coaching, something that I believe will help tremendously your healing process.
So, What is Health Coaching and Thyroid Coaching?
Health coaching, also known as wellness coaching, is a process that helps healthy, supportable behavior change by stimulating a client to listen to their inner wisdom, identify their values, and transform their health goals into action. Health coaching is based on the principles of positive psychology and the practices of motivational interviewing and goal setting.  It is a very simple process, and it will respond to all of these questions for you:
What do you want to accomplish regarding your health?
How your life will be different?
What are you doing already in that direction to get healthier?
What's on your way of your healing process?
What small step you can make today, tomorrow, this week, this month that will move you toward your Health goals?
What help and support you need today, from me, or anybody else?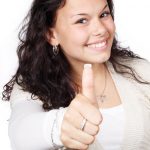 Health Coaching can be done via Internet through programs like Skype, over the phone or through email assignments. It's convenient, it doesn't require for you to lose your time driving around to get to somebody's office and stay in traffic. It happens right from your own home and computer.
During the years, I've helped many people to deal with their health issues and to dramatically improve their lives. (All of the testimonials are genuine but due to the sensitivity of the provided health information their names and/or location might be changed for privacy reasons.)
Hi Svetla,
Thank you for writing this book, thank you for being a fighter who didn't say ok there is no cure, because without your fight I would not of found anything on the net to say anything can help, and the future was looking horrific for me, until yesterday…..Your book is spot on psychological understanding and helped me identify my problem, which I was aware of, but felt I couldn't do anything about, so I felt very stuck. It inspired me, and I am a different person today than I was yesterday…. Wish you a peaceful day! Louise C., London, England
Dear Svetla:
I just wanted to let you know that I really appreciate your help.  I was diagnosed with Graves' Disease and hyperthyroid in December 2009.  I felt so lost, confused and scared, but receiving information from you made me feel that I wasn't alone and that I could try to change my lifestyle to get the disease under control.  I have changed my life drastically!  I even moved to China after quitting my job! I'm still trying to control the disease, but having your advice is so invaluable!
 Thank you! Candice Lee, Montreal
Hi Svetla!  
Just wanted to tell you about my test results this summer. Remember, I was diagnosed with Graves Disease 2 years ago. I had been having my lab done every 6 months, but didn't have it done at Christmas time this last year.  So, it's been 1 year since my last labs.  Here's the results.
TSH             normal
Free T4       normal
TPO AB     19.1 abnormal BUT down from 106.8 last year
TSI AB        normal
T3 Total   normal  
T4 Total   normal
The lab report didn't give me a thyroid profile interpretation this time, but based on these numbers, I'm thinking it is Euthyroid.  Last years test results showed my TPO AB and my TSI AB high and still said Euthyroid.  I was glad to see my TPO AB came down so much from last year. Pretty awesome, huh?  I couldn't have come this far without your help.  If I hadn't researched this disease and found your name, I wouldn't have know what herbals to take to help cure myself. …
 Thank you,
Melissa, Oklahoma
I really wish, when I was sick from Graves' Disease, to have someone who could've helped me to better deal with my Graves' disease. This opportunity is available to you now:
So, this is what is included in this Personal Coaching Health and Wellness program:

12 coaching assignments, emailed to you every week for 12 weeks (or 3 months), with step by step detailed instructions on how to change your life, for good. You can work on them at your own pace and whenever you have the time, energy and desire! As you know, there is no magic pill to take overnight and be healthy. I believe that 3 months is enough time to put you on the right path and see improvements in your health, and why not even get healed!

3 personal coaching sessions with me over the phone. Once a month, you'll have one-to-one coaching session with me, 55 minutes each to discuss obstacles, brainstorm ideas, to hold you accountable for your progress and discuss anything that matters and is important to you. Totally of 175 minutes coaching. (value $300)
"Healing Visualization CD" Part 1. This is 30 minutes guided meditation, to help you start with your meditation plan. It is a powerful to help your healing process and requires just 30 min per day! (Value $12.95)
"Healing Visualization CD" Part 2. 30 minutes guided healing visualization to help your healing process. (Both are downloadable immediately as mp3.files so you can listen to them anywhere you want). (Value $12.95).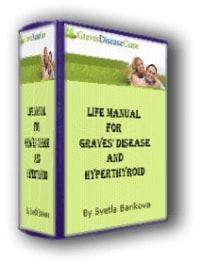 My first ebook "Life Manual for Graves' Disease and Hyperthyroidism", (value $39.95) or if you already have that, any of my other ebooks: "Thyroid Eye Disease and Its healing", "Ultimate Diet Secrets for Graves' Disease and Hyperthyroidism" or "Life Stories for Graves' Disease and Hyperthyroidism" (Downloadable immediately as a pdf.file).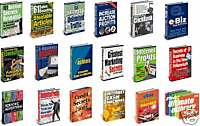 10 Bonus Ebooks about diet, vitamins, color therapy, yoga, meditation, physical exercises and self-esteem, all appropriate for thyroid disorders (value $295.95).
(Total Value of All materials included: $659.00, yours free)

*****Special Bonus to the coaching program: 
Free Recording of the Conference Call (60 Minutes) that took place on 11/05/2013.
Okay, by now, you're probably more ready than ever to get started on your Personal Health and Wellness Coaching Program! I am so excited to be offering this Program as a home-study program for the first time EVER! And, since you're one of the first people to know about Health and Wellness Coaching Program, I want to give you the BEST possible price and reward you if you decide to take fast action…
 *Limited-Time Offer: SAVE $50 today, valid for the first 20 people only!*
The regular price for Personal Health and Wellness Coaching Program is $247—but for a limited time, you can claim your copy for just $199. The discount will be directly applied at check out! 
So, tell me… Are you ready to dive-in, and get into your Personal Health and Wellness Coaching Program?

(Just remember that your discount will be applied directly at checkout to claim your $50 savings. But hurry—that offer is valid only for the first 20 people!)
Go ahead and book your place today:

  Personal Health Coaching Program, regular price $247.00.
Today only $199.00
(one time payment, includes 3 months coaching and all of the above materials)
 Love, Health and Prosperity
Svetla
Download Your Special Report Here: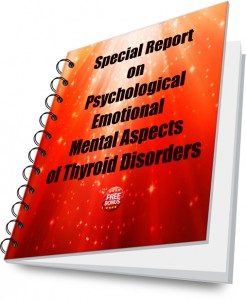 Legal Disclaimer: Every effort has been made to accurately represent this coaching program and its potential. The testimonials and examples used are exceptional results, may not apply to the average participant in the program and are not intended to represent or guarantee that anyone will achieve the same or similar results. Each individual's success depends on his or her background, dedication, desire, and motivation.