Free Thyroid Workshop- for all of you that want to take your thyroid health to the next level!
Diagnosed with Graves' Disease, hyperthyroidism or any other thyroid disorder?
Feeling overwhelmed with information and lost, confused about treatment options and powerless to deal with symptoms?
Battling Thyroid Eye Disease and all other symptoms of thyroid disorders?
Have burning questions about your health condition and can't find the answers?
Want to know more about alternative options, diet, supplements and natural cures (because there are such!)?
Have the feeling that nobody understands what you are going through?
Want to hear about my latest findings, which summarize my 10 year of experience and research about the origin of thyroid disorders and why they should be treated psychologically and physically as well?
Or want to share your experience, or you success story or whatever worked for you? 
I'll give you a platform to speak up- on this Free Thyroid Workshop!
Plus, if you attend, you'll have the chance to take an advantage of my early Birthday surprises and gifts (because my website Gravesdiseasecure.com has a birthday this month (8 years serving thyroid people) and I do too!). We are both getting very old and I hope wiser!:)
So, join us on this Free call if you are *genuinely* sincere about punching up your health to the next level! 

Let's talk about YOU!
I decided to organize this short, 1 hour thyroid workshop over the phone… We already had a few and people say they were very useful! It will be something like a support group session on healing, but with real results….
Who is the workshop for? The workshop is for you if you are facing health challenges and can not find your way out or you don't know where to start!
The workshop can give you a real jump-start in your healing process, regardless if you are newly diagnosed with a thyroid disease or if carry thyroid diagnosis with you for years (it doesn't matter if you have hypothyroidism or hyperthyroidism at all). Because it's never late to start changing your life- for good and for the better!
When: 11/04/2014, Tuesday
Time: 7 pm EST (hope more people can make it)
Cost: FREE
All participants- after dialing the ph# for your country, you will be prompt to dial an access code.
  The ph # for USA  is: +1 559-546-1301
  Access code for all participants, anywhere in the world: 361459 #
 For all other countries, please check below: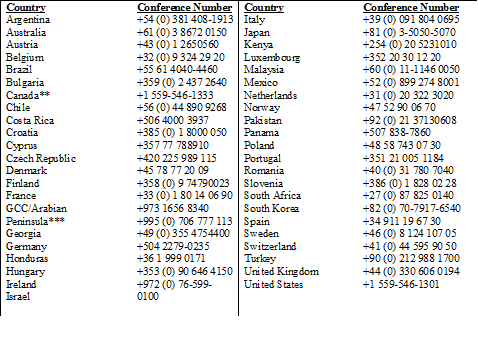 Please, use the World Clock to convert for your time zone. Click on the link below and check your time.
To call from your phone  download your FREE apps:
Apple Store (Free app)   OR Google Play
When entering the "Chat room", please, announce yourself -name and country will be OK. Ask specific questions, and if you know the answers of a question somebody asks, feel free to answer. It's a free sharing information/ experience and stories. Keep it short and to the point.
P.S. Feel free to share with other people that may be interested (use the buttons below for Twitter, Email, etc.)!
See you at the call!