How to heal Graves Disease naturally?
7 Tips and Methods
I perfectly know how you feel, because as you know I have been there and I have experienced all the things you are experiencing right now. I feel your pain, and sorrow, and desperation. Even though I don't know your names or any 
other information about you  I want to tell you that I understand! 
I also know that you want a simple plan how you can win this battle with Graves' Disease and feel as you felt before, or even better. 
So, based on you emails, 
88.2% want to know  about  Natural cures (by this I mean natural methods not only herbs)
78.4% want to know alternative ways to treat Graves' Disease (which is almost the same)
54.9% want to know more about Recent Researches on Graves' Disease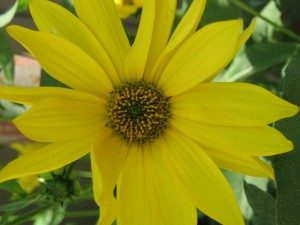 43.1% want to know more about test results
The fact is that if you really want to get rid of this disease, you have to make it a PRIORITY. Your life in the next few months has to revolve around your HEALTH and nothing else! Because if you are not healthy, if your eyes hurt and you have Thyroid Eye Disease, if you can not sleep, you can not get pregnant, and you want to, if you have palpitations etc.- what in the world matters more than your Health?
The question is: What are you ready to change, what you are ready to give up and sacrifice so you can heal your Graves' Disease or Hyperthyroidism?
And yes, we are talking about your HEALTH,  we are not talking about a new fancy dress, a new fishing rod, dinner in the new restaurant around the corner, Halloween costume, family movie visit..
You can't heal your Graves' Disease if you keep doing the same things that you did before, no way. You have to fight Graves' Disease on a few levels, not only one or as I call them "axes". I found that there are 7 axes of Graves' Disease Healing:
1. Psychological level- understanding the cause of the disease
2. Healthy Diet (what to eat and not to eat, drink and not to drink)
3. Appropriate physical exercises/ workout programs (actually no workout!)
4. Herbs that can help you and how to use them
5. Vitamins and Supplements to strengthen your immune system
6. Other alternative methods that can improve your health 
7. Mental and Emotional Aspects of Graves' Disease
You will probably have to:
–    change your mind
–    change your life style
–    change what you eat and what you drink
–    change your relationships
–    change your exercise/ workout program
–    change what do you do every day
–    change your job, if you have to
–    change the way you view yourself and the others
–    change your vitamins and supplements
–    change your doctor, if necessary
And this is not just a makeover… This disease is here to change everything in your life.
The question is: Are you ready for a CHANGE?
To learn how to cope with Graves' Disease, as I did, get your copy of "Life Manual for Graves' Disease and Hyperthyroidism" today: